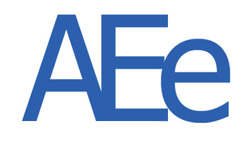 Altered Ego Entertainment is a production company based in New York City. Originally launched in 2001 as a theater production company, AEE has since broadened its activities to encompass other ventures in TV and Film. In theater, we produced the plays, The Proposal and Barbed-Wire Hearts. In TV we broadcast Books du Jour and Book Case TV, both Literary TV series (check out also our Film/TV production tab to watch episodes of our series, clips of trailers or simply for updates).  Our feature films include, Dinosaur Park and The Hindenburg Omen.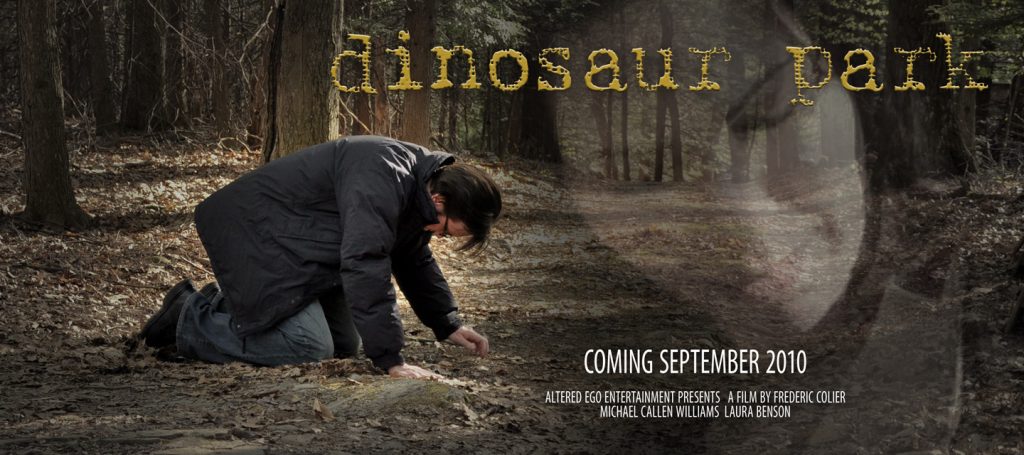 Dinosaur Park did premiere at the Queens World Film Festival in March, 2012.  Adapted from Frederic Colier's play, The Proposal, Dinosaur Park trails the sad outcome of a romance gone wrong.
Justin, Michael Callen Williams, a frustrated writer, has resolved to propose to Marlene, Laura Rae Benson,  his long-term girlfriend, and so he plans to surprise her with a romantic weekend in the country.  The only problem is that the night before she arrives, his long-gone inspiration returns.   He is not so sure anymore . . .
Written and directed by Frederic Colier, while Max Shuppert helmed the camera dept. 82 minutes.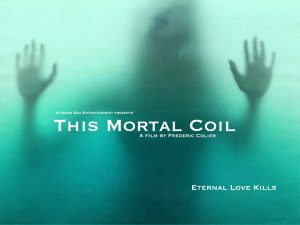 We are pleased to announce that our newest project: "This Mortal Coil," is moving closer to pre-production.
(Check back later for updates)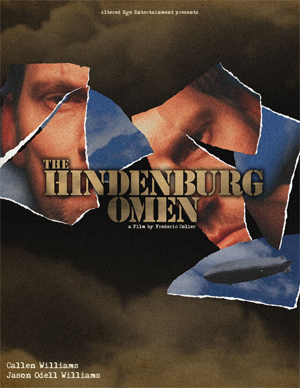 The Hindenburg Omen. A professional tennis player struggling with the discovery that he is a child of rape falls prey to an unscrupulous advertising executive and is led to believe that he is a latent rapist.
Synopsis: Professional tennis player Farley McMan has been tormented since learning that he was a child born of rape. Terrified that his inherited DNA may have corrupted his core self, Farley watches his life spiral out of control. Disturbed by recurring nightmares, he keeps himself awake. Unable to focus on his tennis game, he loses clients. He becomes isolated and estranged from his mother who kept the rape a secret from him. Out of recourse, he asks an old acquaintance, Jason, a slick advertising executive, for help. Eager to win a big promotion at his company, Jason conspires to exploit Farley's fear and incorporates him in a revolutionary advertising campaign. Playing on Farley's vulnerability, Jason coaxes him into believing that he is a sexual predator and a stranger to himself. Farley grows even more confused about his sense of self. Yet the unbearable situation becomes a catalyst for a major reversal that ultimately allows Farley to find a lasting peace.
Cast includes Callen Williams as Farley McMan, the tennis player (here below) and Jason Odell Williams as Jason Haydn, the advertising executive. Max Shuppert helms the camera department. Written and directed by Frederic Colier.
The film premiered in a rough cut in Nov 08 at the Queens International Film Festival, NY.  (Click here to stream the film)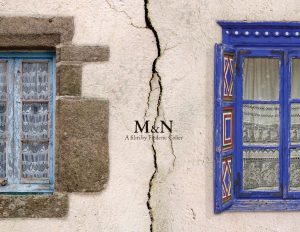 M & N which won the Panasonic Filmmaker Award at the IFP Market 2007 (in the Emerging Narrative category) and was a finalist at the Sundance Lab 07, has been adapted to an American setting. The original version was aimed to be shot in France in Boulogne-sur-mer and in French.  The title, which loses completely its French double-meaning, has been replaced by 1975.  Instead of dealing with the French-Algerian war that ended in 1962, the new story focuses on the Vietnam war, which officially ended in 1975.
The new version follows a guilt-ridden old woman, Mary Rae, who after years of alienation with her daughter, Faith, desperately tries to reconnect with her.  Problems arise when Faith refuses to allow her mother in her life.  Instead, Mary Rae finds herself under the care of a middle-aged Asian woman. Mary Rae never recovered from her son's death during the Algeria in 1962.  The co-habitation and the quest for her daughter only marks the beginning of a painful journey towards awareness and acceptance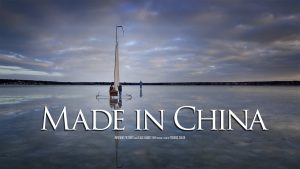 Made in China, the sceenplay, was finalist Berlin Campus 2008, IFP Emerging Narrative 2008, Nicholl 2009, and selected for the Dreamago Screenwriters' Lab 2010, is currently in development.  A.E.E. has entered into an agreement with French company Black Rabbit Film, ran by Adeline Monzier and Isabelle Obadia. Check press release on Variety.
The story depicts the struggle of two brothers, Roy and Mike, in a small town of New York state, who have to come to term with their unresolved past. The brothers live together in controlled animosity until the day a Chinese woman, Maggie, land in their life.  Roy, who has been confined to a wheelchair for the last twenty years and who had secretly hoped for a dream job faraway is not so sure anymore about his goal.  Mike, who has just lost his job, because his factory relocates in China, watches him.